**Closing for Remainder of the Session**
A Note from Coach Jason (April 6th, 2020):
When I opened 15 years ago I chose to go against the industry standard of 1-3 year contracts and do away with them altogether. Everyone here can come and go as they please so they're here because we provide fun, informative classes, not because they're riding out a contract.  I always say that I'd rather sleep well than eat well.
I truly appreciate everyone who has reached out to make sure that their account keeps going during our isolation.  It's been an emotional few weeks due to the outpouring of love and support but as we see that it may be a longer wait than we anticipated, I want to make sure that everyone knows that they're not locked into payments.  On the mat, we talk quite a bit about "taking care of the other humans" and I don't want to be an added stress to families who are already under enough of it.  I'm not sure how I'll do it but the Ethic of Reciprocity has carried me this far and I'm not folding under pressure.  Morals aren't true morals if they dissolve in a storm.
I hope everyone is staying safe and healthy and if you have any concerns please contact me through the website or directly at
elitebellevue@gmail.com

.
***
---
A Note from Coach Jason (March 12th, 2020):
"Dear students and families, as you know, my goal as your coach is not only to teach you practical skills for self defense, but also to instill in you and your children a drive to "do the right thing" for our communities. Right now, it is clear to me that the right thing for me to do, as a member of our Nashville community, is to cancel our classes effective now though the end of our scheduled spring break. The goal of measures like this is to slow the spread of this virus so that our healthcare system can provide care to those who need it (either due to the virus or due to all the other things, which will continue). Please stay in touch via email and social media, and reach out to the Elite community if you have needs during this difficult time. And be an awesome human who washes their hands."
Thank you for understanding & check back here or facebook for updates!
---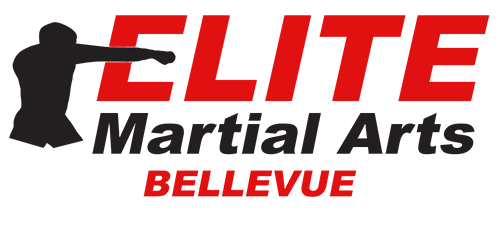 Real warriors have the confidence for kindness! At Elite Martial Arts we train in reality-based self-defense systems not to fight, but to fight back if needed. Our curriculum fuses kickboxing and submission grappling to give practitioners an ethical level of force regardless of the situation. Sometimes the danger is real and sometimes it's just a good person having a bad day. Our job is to give you intelligent, responsible problem solving skills for all levels of threat. No rituals, no costumes, no contracts, and no nonsense.
REGISTER FOR OUR UPCOMING
classes
We have separate classes for ages 5-7, 8-13 beginner, 8-13 advanced, and adults and teens.
Feel free to show up and observe a class any time!
The schedule is below, and there's no appointment necessary.
5-7 Year Olds

All Belt Ranks

8-13 (Level I)

First 9 Months of Training

8-13 (Level II)

Green-Black Belt Adv. Training

Adults

Adults & Teens

Monday: 5:15pm
Monday: 6:00pm
Monday: 4:00pm
Monday: 6:45pm
Tuesday: 4:00pm
Tuesday: 4:45pm
Tuesday: 5:30pm
Tuesday: 6:45pm
Wednesday: 5:15pm
Wednesday: 6:00pm
Wednesday: 4:00pm
Wednesday: 6:45pm
Thursday: 4:00pm
Thursday: 4:45pm
Thursday: 5:30pm
Thursday: 6:45pm
Friday: Closed
Friday: Closed
Friday: Closed
Friday: Closed
Saturday: 10:00am
Saturday: 10:45am
Saturday: 10:45am
Saturday: No Class
Sunday: Closed
Sunday: Closed
Sunday: Closed
Sunday: Closed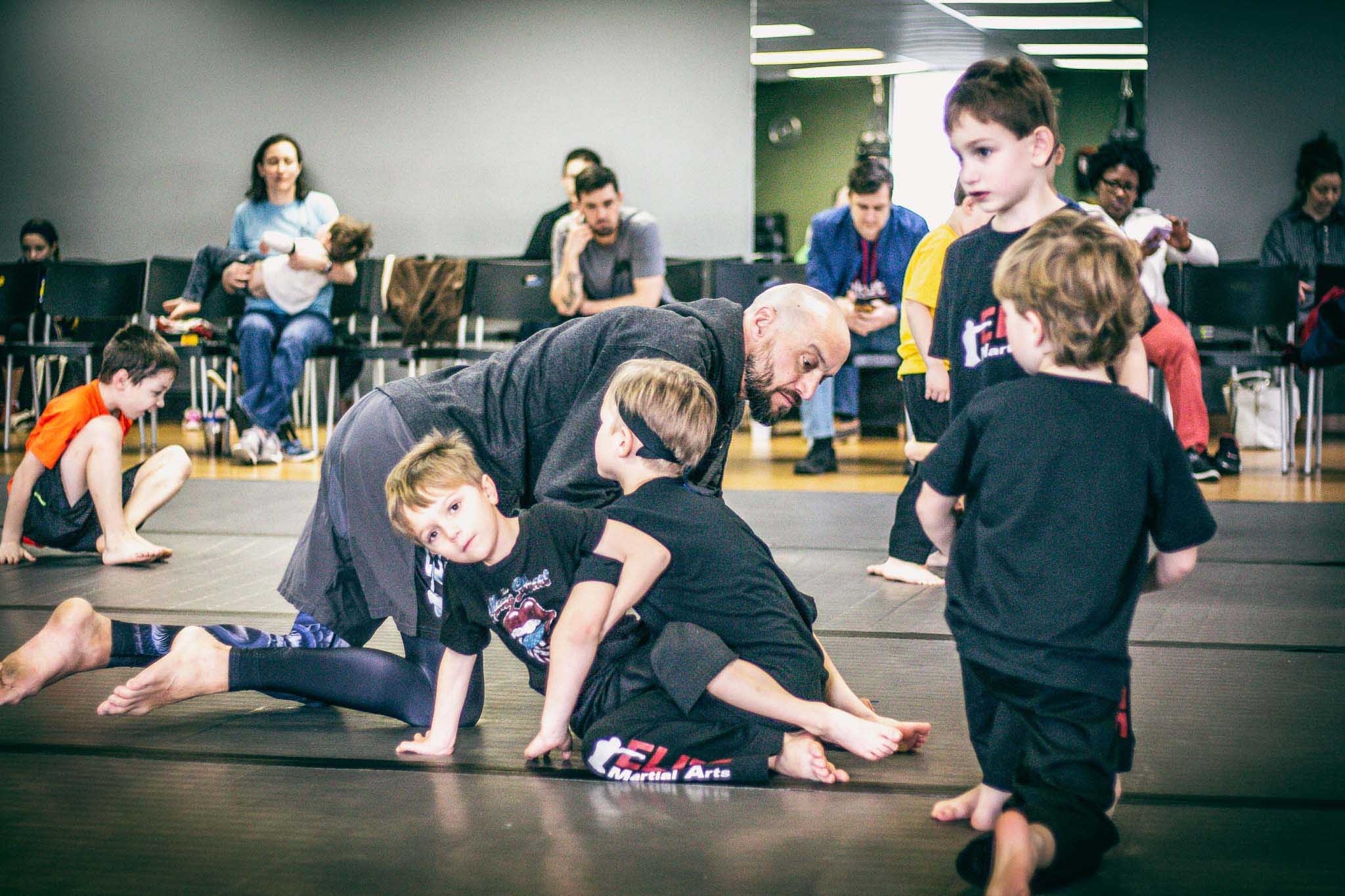 I like Jason's approach to teaching kids real skills they can use. Funny thing is, you don't need colored belts to inspire kids… Elite has figured it out!
I like Mr Jeanette. He is really nice, but makes us really tough at the same time. He is always encouraging to me.
Elite Martial Arts has been an awesome experience. Aside from teaching my daughter self defense, she has made new friends and really likes the dodge ball parties.